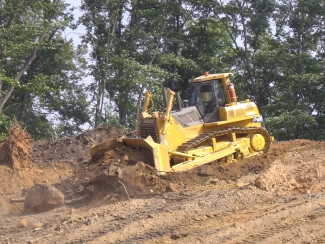 Site Construction & Land Development
Glass Machinery & Excavation is a full-service site preparation contractor serving southwest Virginia, northeast Tennessee, and southeast Kentucky. We have the know-how, people, and equipment to sculpt any parcel of land into a fully functioning property. Glass Machinery has the expertise to clear the land, perform the excavation, apply stone and paving, and install any concrete work that a site development project would include.
In addition to the aforementioned construction services we are capable of providing, Glass Machinery also has the ability to provide and/or assist with site design. Our assistance in the early stages of design can be highly beneficial and cost effective to developers and general contractors.
---